When the weather is warm, and the sun is shining, there's no better place to be than the Cleveland area! However, Summer weather here can be a mixture of beautiful days and rainy forecasts – sometimes seeing both in the same day! With your children home for the Summer months, those rainy days can seem endless for them, especially when they are free of expectations and schedules. It's no wonder that parents hear the phrase "I'm bored" again and again. Bring the excitement back to Summer with a room makeover to keep your child busy planning and creating from beginning to end.
Creativity Calls.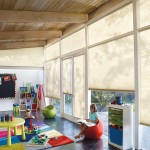 For unlimited enjoyment, give your child a place to get creative.  Whether that's a desk or table, complete with materials and supplies, this addition to your child's room makeover will be a great answer on a rainy day. The most important part of this, however, is brainstorming. Spend time with your child, creating an inspiration board or a project list – something for them to refer to as they create. Other design elements might include an easel, chalkboard – or a wall, painted with magnetic paint will perfect for hanging those summertime creations. Just the right amount of natural light will offer a great atmosphere for your child to spend their time, and our window shades with PowerView motorization will transform the space with the touch of a button.
Personality Can Shine.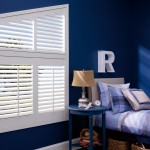 Children spend much of their childhood trying to discover who they are, through likes and dislikes. Give them the opportunity, during a room makeover, to choose the decor that will put their personality on display. Colors, patterns, characters or hobbies – let them choose a theme that will focus their attention on finding details and decor to fit. The 'theme' room narrows down the project so your child has an easier time selecting design elements. Wall art, using names or initials, is a popular choice right now, and it's easy to see why! The look and feel of the letters finishes off the room with unique qualities. Shutters add a beautiful look to your child's room, and with specialty shapes, the most interesting of windows will display a polished look.
Growth Happens.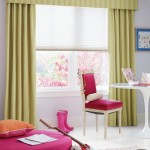 With your child's room makeover, you have to consider how quickly they grow and change, making an effort to create a space that will last for years to come. Foundational aspects of your child's room – the furniture, carpeting, window treatments – should fit the style and function of your growing child. It can be an investment, but you won't regret high quality when you realize the long-lasting durability they offer. Simple, classic style will endure, even as your child's interests change. When choosing window shades for your child's room, the benefits of room-darkening, energy efficiency and privacy are a great way to improve their sleep. After the addition of those foundational elements, they can have fun with the decor. We love the idea of using a child's current artwork in frames for wall art, preserving some pieces throughout the years and switching out others on a regular basis. Wall decals and knick knacks will add to the fun of the room, but are also easy to change in the future.
Readers Cozy In.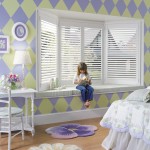 Summer reading is the perfect activity for a rainy day. With endless adventures and fun to experience, reading transports your child to another world. Add a book nook to their next room makeover, and watch as your child spends the afternoon cozied up with a book. Does your home feature a spot that might double as a book nook? The cutout of a bay window, outfitted with upholstered cushions is a great choice. But if you're home doesn't lend itself, don't worry. The corner of any room can become and instant book nook. Add a comfy chair or plush pillows, a blanket and books – your child will be excited to settle down and cozy in for a lazy Summer day of reading fun. Adequate lighting is important, whether that comes from a lamp, overhead lights or the adjustment of window shades, the amount of light should make reading easy on the eyes.
What's Important to Remember with Window Coverings?
As you begin the process for choosing window coverings to outfit your home and your child's space, there are important aspect to remember for safety, peace of mind and function. The right window coverings can transform any room's atmosphere with the ideal lighting, temperature and energy efficiency. Check out our list of important things to remember as you choose:
Remember Safety. Your biggest priority is your child's safety. And it should be. Child-safe window coverings are created and controlled with cordless and cord-safe operating systems for advanced levels of safety. Simple function, without a hassle, means your child will be safe, and you will receive the peace of mind you deserve.
Remember Light Control. Light control is important to think about during the day, as well at night. Adequate amounts of soft, filtered natural light are needed as they go about their day – and that may mean more energy efficiency for you without the use of electricity. But even more so, the light control during nap times and night time can heavily influence their quality of sleep. Room-darkening shades help block out distracting light and keep the room consistently dark.
Remember Consistency. The weather in the Cleveland area is always changing, and we sure see a range throughout the year. But that shouldn't affect your child's home environment. The consistency of comfortable temperatures, natural light and privacy is important. With your child's next room makeover, choose the consistency of energy efficient window shades that will also provide the light control and privacy that suits your home.
Summer is a time of fun and enjoyment for your child, but with rainy days and endless free time, they can find themselves looking for something to do. Get them involved in planning a room makeover. They will not only enjoy the process of selecting design elements to make the whole space come together, but they will have a space to call their own that they really love spending time in for the rest of the Summer. We'd love to help you make your child's atmosphere just right with window coverings that provide function and style. Contact our team, at Timan Window Treatments, for a free, in-home consultation.