Another summer is coming to a close. While it seems like it just ended, you're probably feeling overwhelmed by ads and commercials for back to school sales in the Cleveland area. With school slated to begin in mid-August, you only have three weeks to prepare. You might feel as though you'll never be ready, but we've got some tips to ensure you and your family can start the school year off on the right foot!
#1 Start a Strict Schedule.
They say it can take up to three weeks for a new habit to form. You've got this. You can help start the school year right by buckling down on those schedules. Three meals a day–no more snacking in front of the TV for your kiddos. This can be a tough one, but at the start of the school year, the last thing you'll want is for them to be hungry an hour into the day. What about sleep? We all know that going to bed late is not good for school success. But in the summer? How else are you and your children supposed to have campfires, enjoy fireworks, catch lightning bugs? Of course, they stay up later. Now's the time to get them going to bed just a few minutes earlier each night.
#2 Provide Quality Sleep.
Speaking of sleep…beyond helping with the schedule, the bedrooms in your home need to be evaluated for quality sleep. Are the bedrooms dark, or is there light seeping in? How many devices live in your bedrooms? Even small lights can engage your brain, waking you and your family up in the middle of the night. What do the bedrooms sound like? You are trying to buckle down the schedule, but if you live in a neighborhood, you know that most people won't be doing this. Can you hear voices, basketball games, cars…just outside your windows? We've got some ideas for you to help with the sleep solutions you'll need to start the school year off right.
#3 Organization is Key.
"He who fails to plan is planning to fail." ~ Winston Churchill
Could any words be more right? You have to create a plan for yourself and your family to have success as you start the school year. Kids can be trained–it may be painful, but it can occur. The best thing to do is to create an organizational system that makes sense…and is right in front of them. Outfits, backpacks, shoes, lunch boxes–they've got a lot of "stuff." Designated spaces, otherwise known as 'a place for everything and everything in its place', is a great way to put organization in motion for them. Cubbies, shelves, coat hangers, bins–whatever works, go with it. You'll all be less stressed in the morning if everything was put away the day before.
#4 Create a Family Calendar.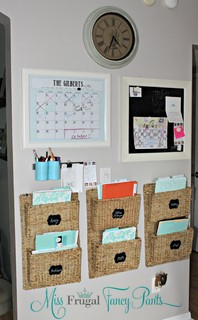 Start the school year off on the right foot…it sounds great. And then the school year begins. You end up running in six different directions at all times, picking up kids at practice, dropping them off here and there, trying to fit in homework and dinner–hopefully not in the car every night. There's a lot of pressure to go, go, go, and it's take a lot of preparation. It's time for a family calendar, a centralized command center that everyone is accountable to. It will also make it clear how much you actually have going on. Can you handle it, or is your family just too busy? It's ok to cut back–sometimes choices have to be made. What about reaching out to your village? Can carpooling with family or friends help everyone involved? Take stock now so you aren't left feeling like a frazzled mess.
#5 Start the School Year with Ease and Convenience.
Have you considered home automation? What about motorized blinds? This life-changing technology is trending at such a high rate–you seriously need to jump on the bandwagon! Rushing to get your kids off to school, forgetting to close the shades in your front room? You know your dog is going to go crazy at foot traffic on this beautiful day. Close them in an instant with the PowerView app. Trying to set a new bedtime schedule, even though the sun is still setting late right now? Blackout their bedrooms in an instant. Motorized shades and blinds can be controlled with your favorite device–and even integrated with your home automation systems. Don't start the school year without the life transformation of this "The Future Is Now" technology.
School is just around the corner–it's time to get everything in place for a successful year! Amidst all of the planning, scheduling and back to school shopping, don't forget to have a little more fun this summer. It's the most beautiful time of year here in the Cleveland area! If you need help getting your life in order with blinds and shades that offer incredible function and priceless solutions, we will be there! Contact our team, at Timan Window Treatments, for more information and a free shop-at-home consultation to help start the school year off right.