We know how busy you are. You spend all your time making sure everyone has what they need, when and where they need it. Don't you think it's time you were taken care of? The newest innovation from Hunter Douglas offers the automation and benefits you may have only dreamed about. PowerView, a revolutionary new level of motorized window coverings, will transform your home…and your life. Your Cleveland area home will never be the same, and you won't want it to be. Just wait till you see what PowerView can do!
Listen Up – Your Shades are Talking.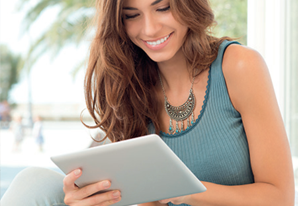 It's called intuitive technology, but it will have you breathing a sigh of relief. Why? It takes the hassle out of leaving the house, or even worse, leaving your home before the rest of your family. We understand what the other members of your family don't. The window shades belong in a certain position for energy efficiency. The top down bottom up feature helps your plants get the light they need while your privacy is protected. The dog loves to look out the front window all morning, but he gets anxious with the afternoon's foot traffic. PowerView is the answer. Not only can you schedule the activation of your window coverings throughout the day, but your shades will communicate with you – telling you what position they were left in, what percentage open or closed. And then? You will have control from anywhere in the world. With the touch of a button, your home will be a consistent temperature, your plants will be receiving light while the home is protected and Scruffy will enjoy the morning sun and a nice relaxing afternoon.
Set the Right Scene, Every Time.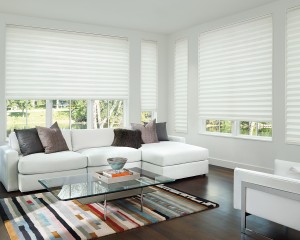 You know your home. You know how the light comes in and affects the atmosphere, the temperature, your belongings. You also know that it's not the same throughout your home because your rooms are used for different reasons. And some of them serve more than one purpose over the course of a day. The effortless control of PowerView makes it easy to set the perfect scene, every time. With the Scene Controller, set up your rooms with just the right adjustments for your most frequent activities. A "Good Morning" scene would be the ideal way to start your day in the peace and quiet of your breakfast nook, as filtered light streams through newly opened window shades. Set a scene for "Good Night" that will close the room darkening window shades in your bedroom in an instant, creating the perfect sanctuary for sleep. The options are endless, and they will transform your home and your lifestyle with the effortless control of PowerView.
Fashion Forward & Full of Function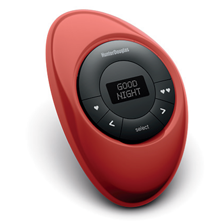 Finally a remote you won't try to hide when company comes over. Introducing the PowerView Pebble remote: Stylish and sleek with endless possibilities for the function of your home automation. Love the idea of a remote that doubles as decor, but worried that it's not bolted down, out of the way of little hands? With intentional decor still in mind, the PowerView Surface remote is wall-mounted for accessibility. And of course, the PowerView App offers access to every feature possible with PowerView automation and your favorite device. Set schedules, change or save scenes and activate any window shade in your home from anywhere in the world. Sit back and relax as you experience the effortless control of PowerView.
We are as excited as you are about PowerView motorization. With the features and benefits of this amazing system, you will know exactly what it's like to have the right temperature, privacy, light control and energy efficiency every time. We'd love to tell you more. Contact our team, at Timan Window Treatments, for a free, in-home consultation.